User Guide
About Renting
Opening Hours
9:00-17:00 We are open to any enquiries regarding the hours of your event.
Capacity
The banquet hall is suitable for dinners,
meetings, and meals, with seating available for up to 18 people.
(Whole) House Rental

Imbibed in culture and history, Kyutei Omuro is the perfect stage for a variety of events related to social exchange, information dissemination, and academic study. The space offers value beyond its role as an architectural structure, providing an artistic backdrop for private exhibitions, rakugo performances, concerts and Japanese arts like tea ceremony and calligraphy. The residence is not only limited to artistic events, and can also be used for corporate training, seminars, photo and video shoots, and a wide range of other events. Please enjoy holding events at this nationally registered Tangible Cultural Property.

Please note that all events are subject to prior screening. Not all events can be held at the Kyutei Omuro. For the sake of preservation of the building and its value, please note that all rental events are subject to a screening process.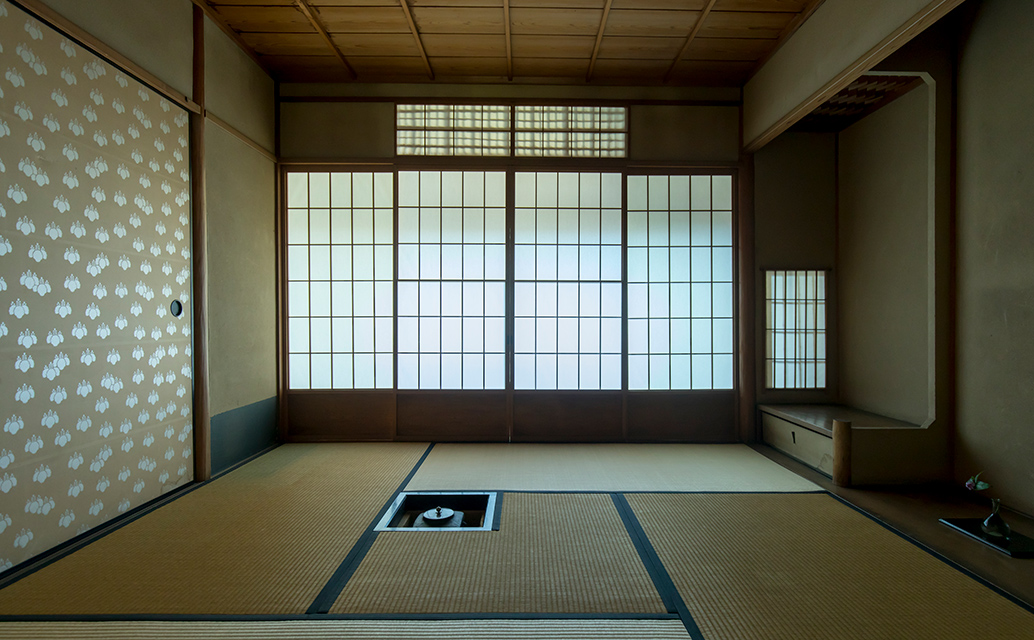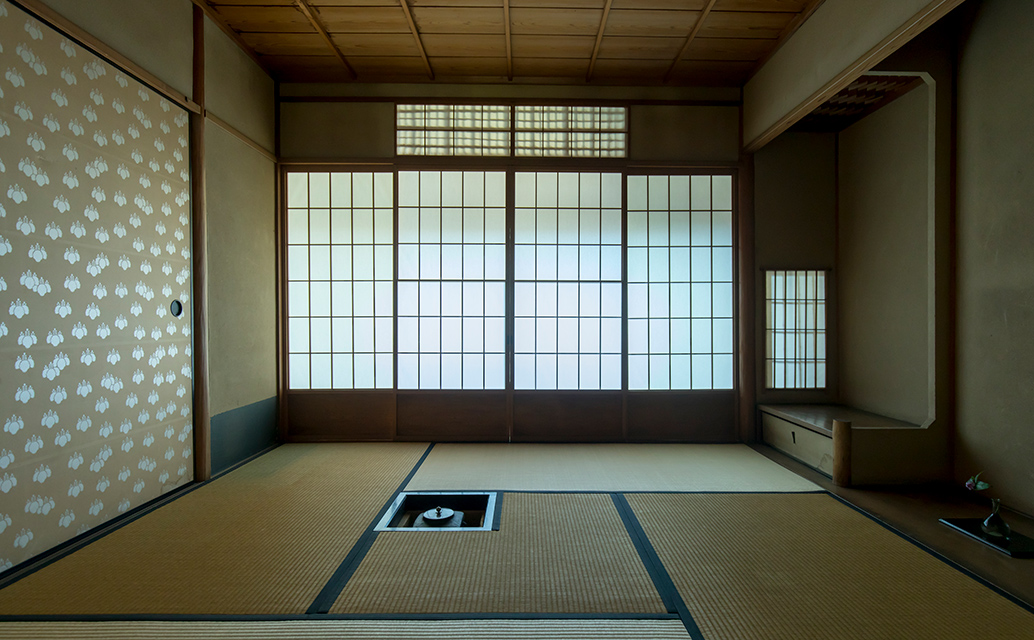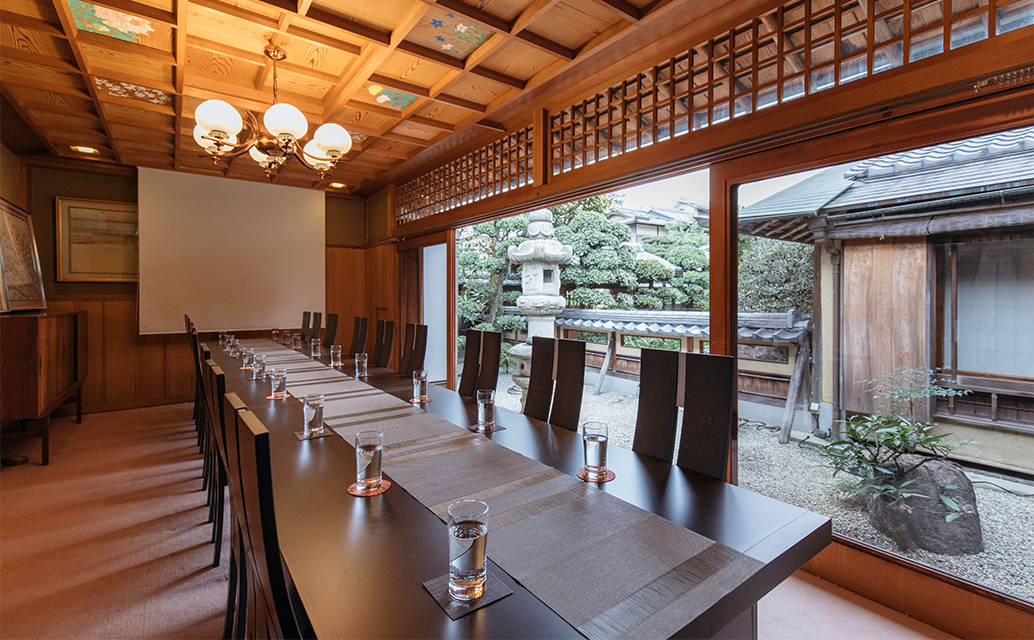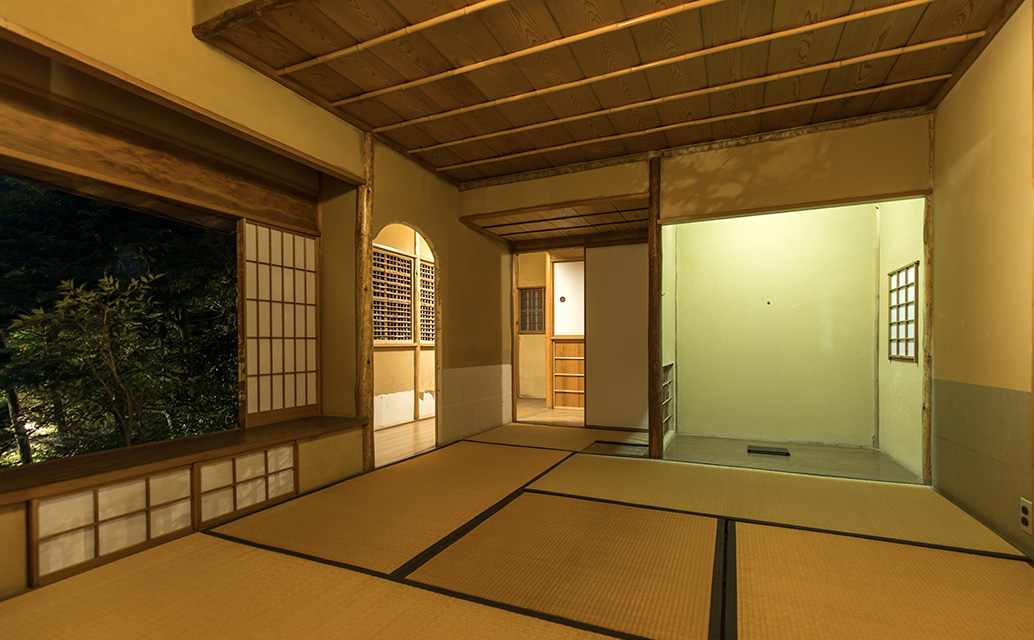 About the company
Company Name

Yamasan Seizaijo Co., Ltd.
Established

Feb,1960
President

Akiyo Murata
TEL

+81 (0)75-802-3188
FAX

+81 (0)75- 802-3180
Capital

10,000,000 yen
Business

Custom-built housing, subdivided housing, renovation and rental business
Banks

Kyoto Shinkin Bank (Kitano branch), Kyoto Chuo Shinkin Bank (head office), Kyoto Bank (head office)
Business partners

Lexia Estates Corporation, Sanwa Elevator Co.
Company Name

Evans Co., Ltd.
Established

Oct. 2007
President

Akiyo Murata
TEL

+81 (0)75-802-1236
FAX

+81 (0)75- 802-1233
Capital

20,000,000 yen
Business

Property management, renovation, business development, and management of Kyutei Omuro.
Banks

Kyoto Shinkin Bank (Kitano branch), Kyoto Chuo Shinkin Bank (head office), Kyoto Bank (head office)
Business partners

Econosys Design Inc., Oe Co., Ltd, Uotsune,YAMADA LANDSCAPE Co,LTD.,Ryokan KOHRO, Wave co.,LTD